The St. Marys Jr. / Sr. High School Teacher of the Year. Congratulations, Katy Brown!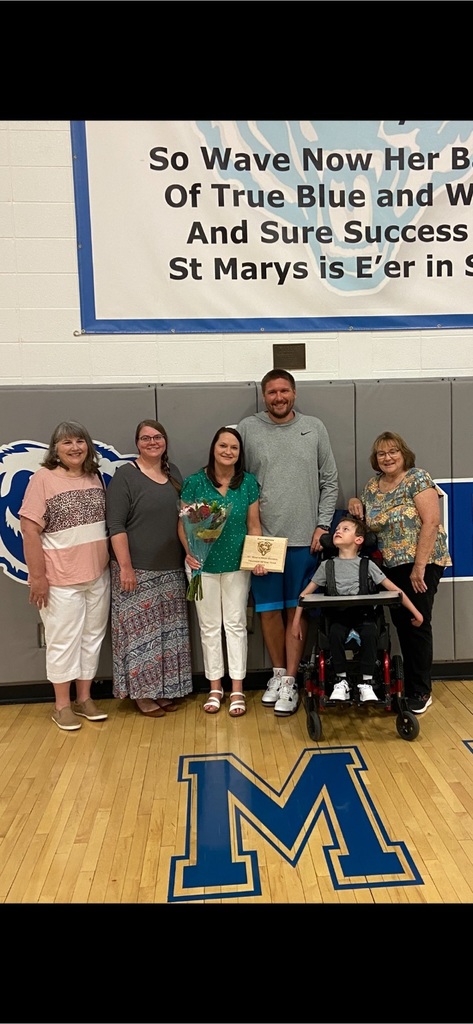 Due to the incoming weather St. Marys schools will release students at 3pm. Buses will start routes at 3pm. Thanks and be careful
Maizie Kent and Kaylee Parrett volunteered to help with a craft project for the junior high flex time.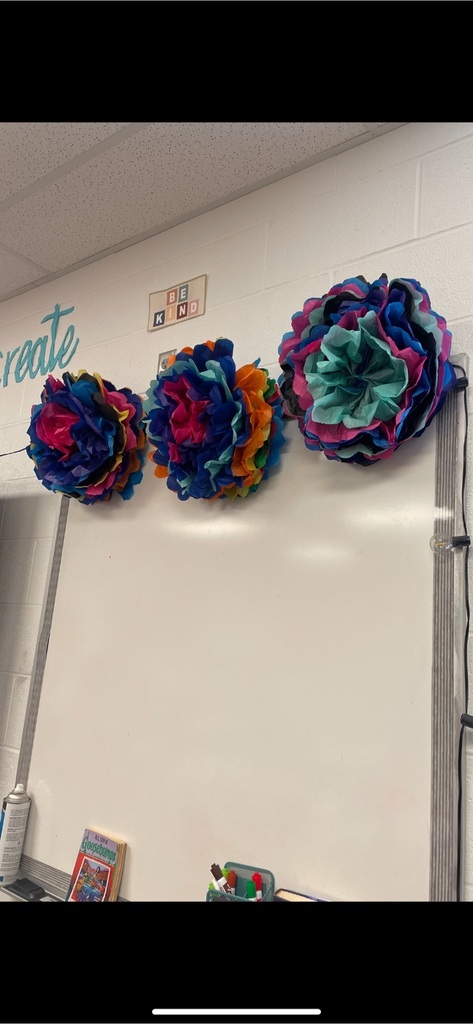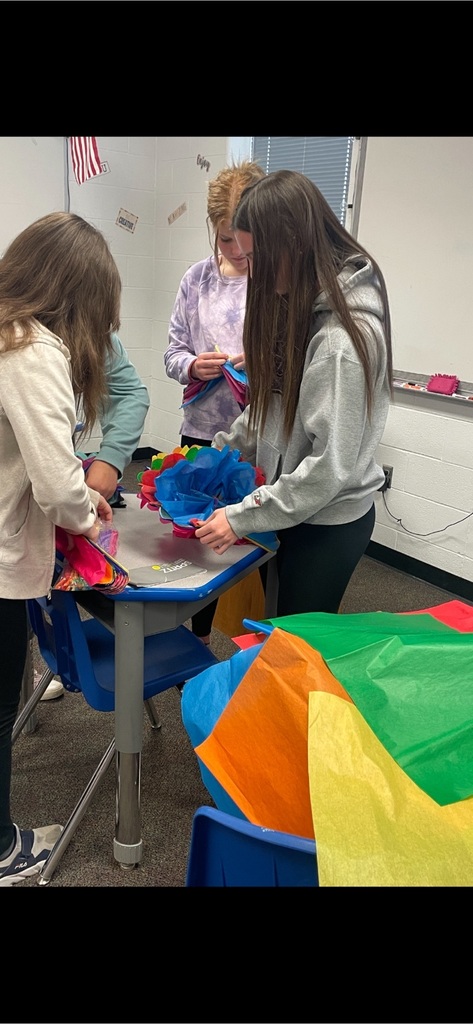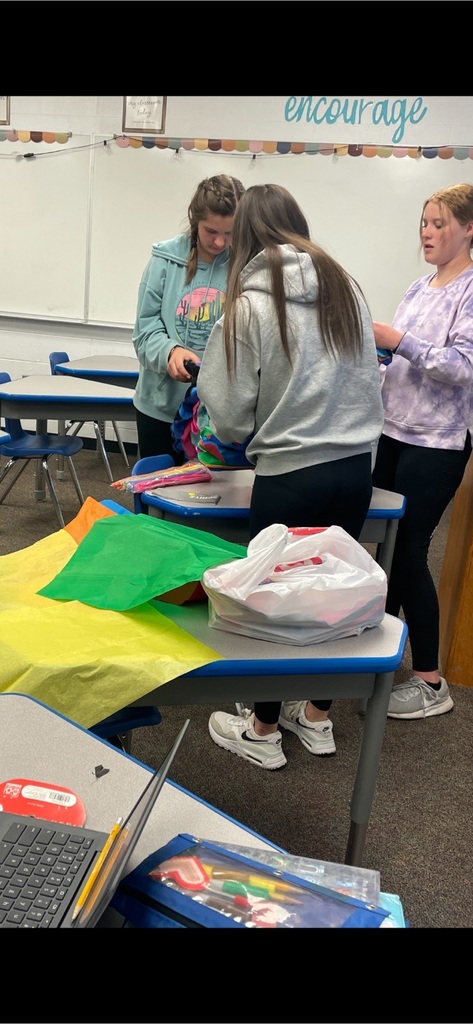 Travis Miller standing by his chicknick table he built in woodshop for his chickens.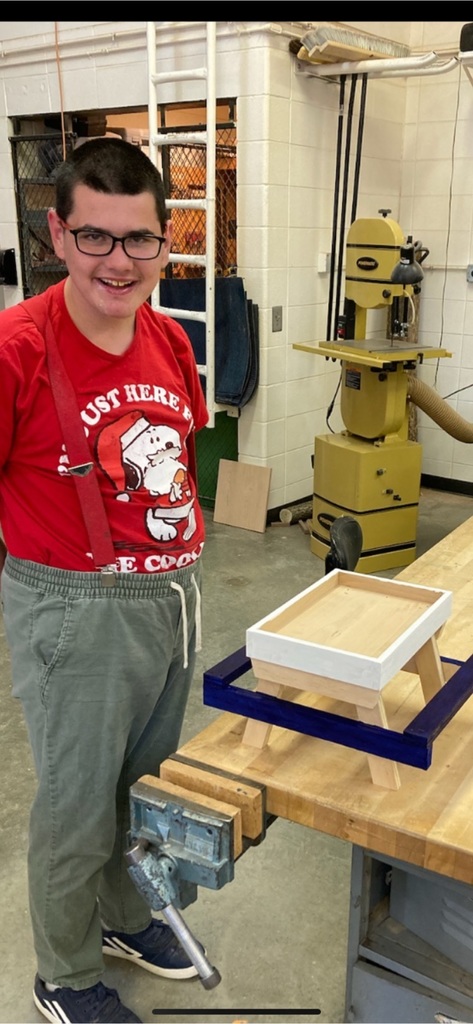 Gavin Simpson with his night stand!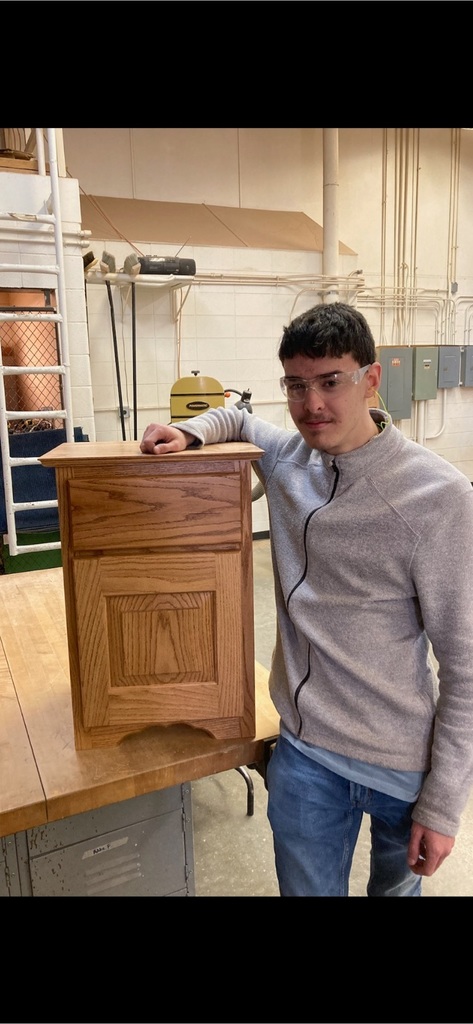 Abe Huaracha pouring epoxy on his cornhole boards.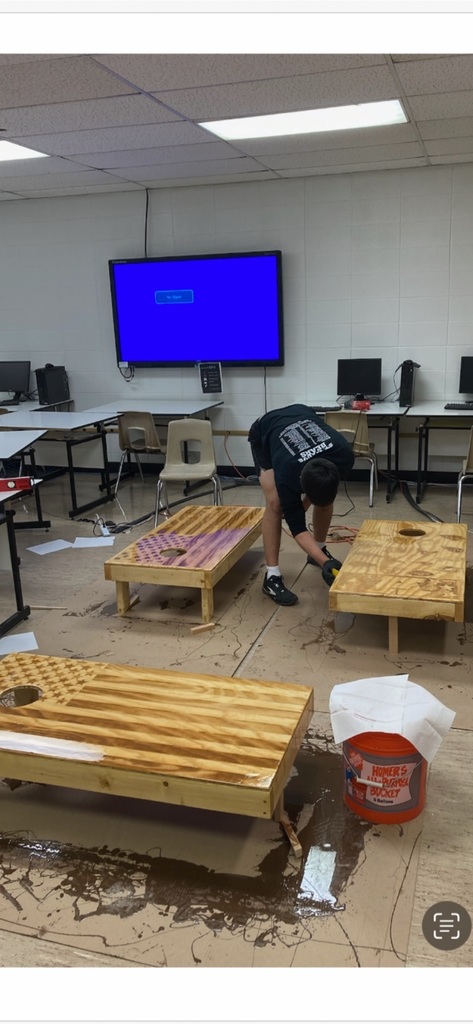 James Rezac and Bailey Aubert pouring epoxy on their projects and the finished look.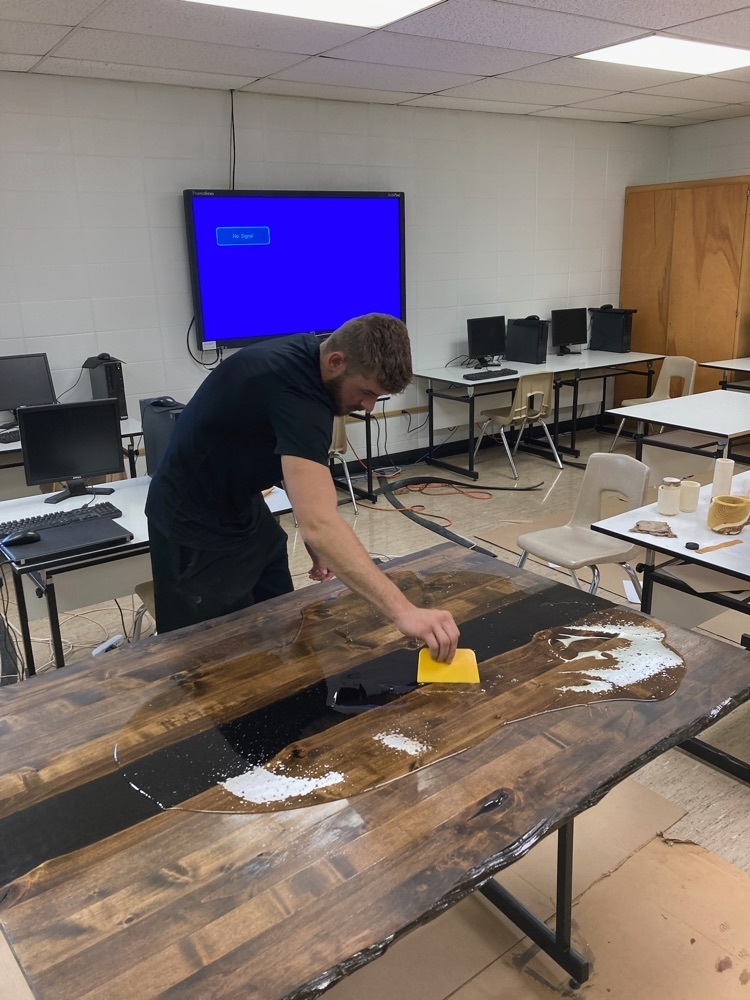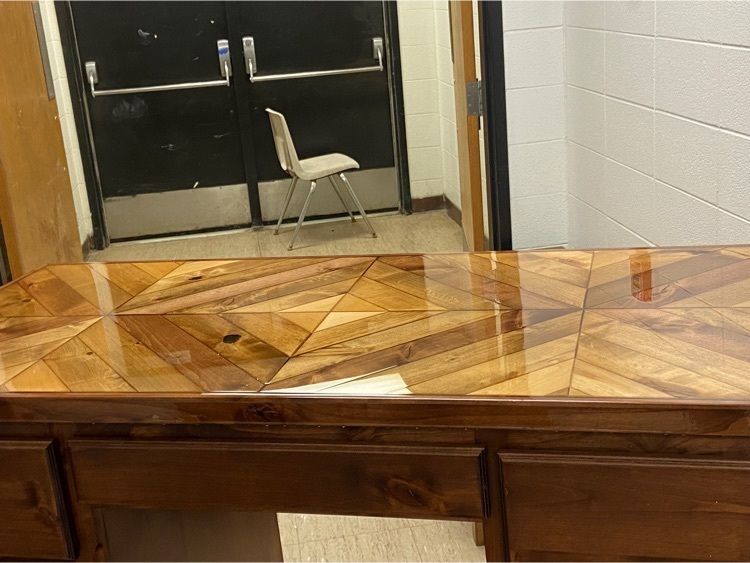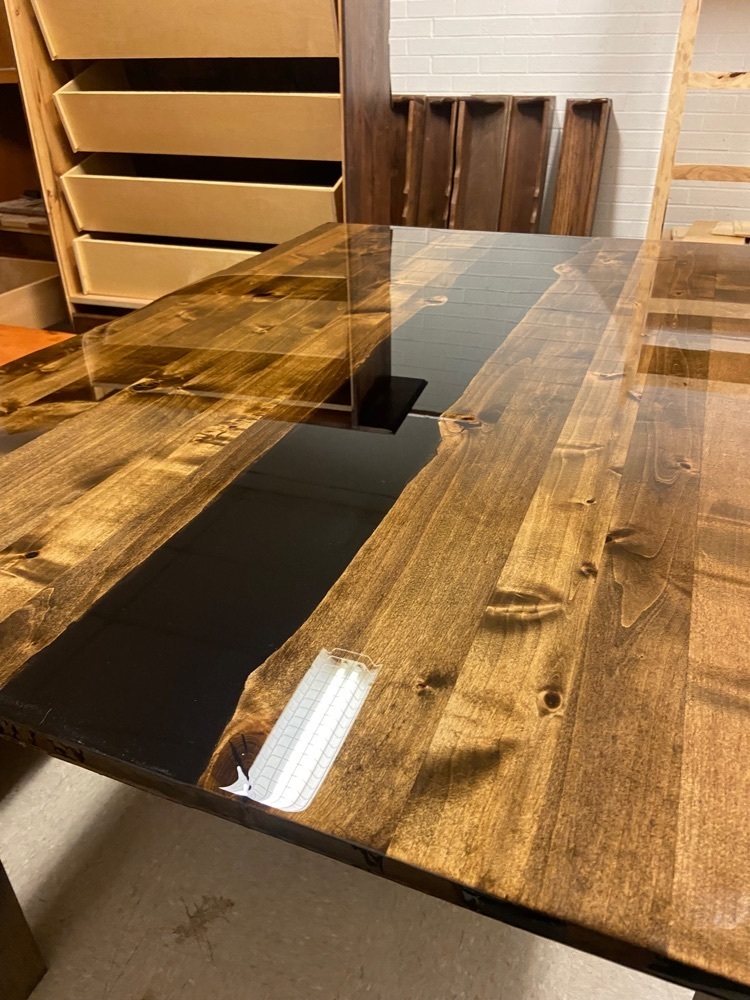 Lady Bears with the 18 - 4 victory in game two.
Lady Bears win game one of the DH against Mission Valley 4 - 3.
Bears baseball falls 0 - 7 to Onaga in game 2 of the doubleheader.
The Lady Bears get the 15 - 5 win in game two.
St. Marys wins game 1 against Onaga 6 - 5.
St. Marys Lady Bears win game one of the double header against Onaga 11 - 1.
Faith Thompson with her birdbath she made in art class.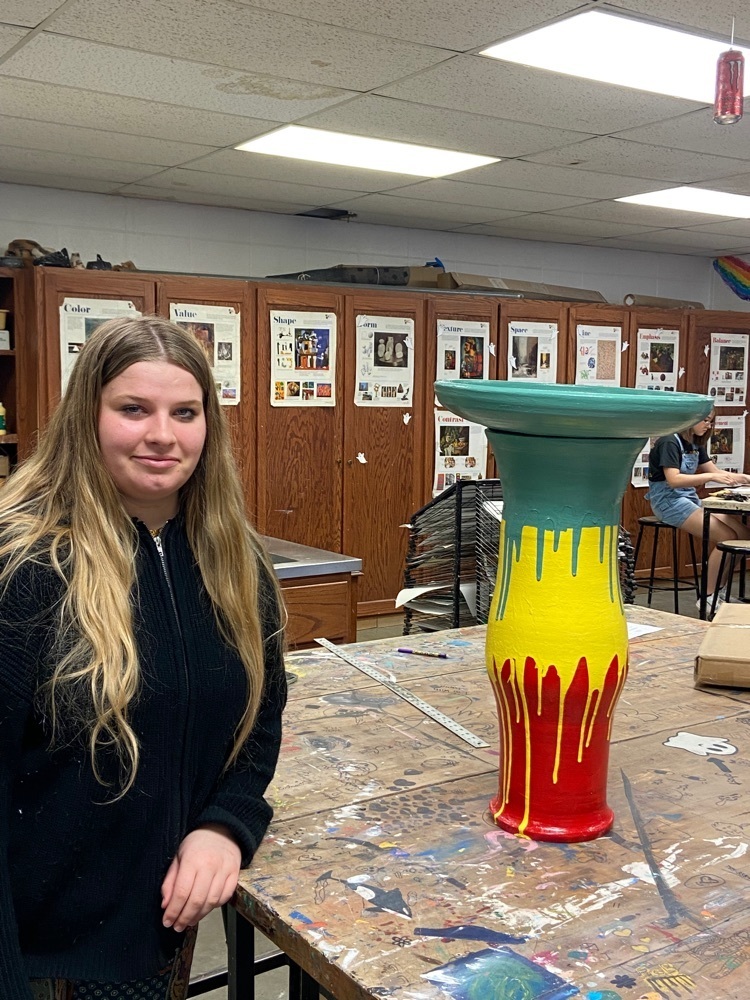 The race is on! 7th graders are racing to see who can thread their sewing machines the fastest.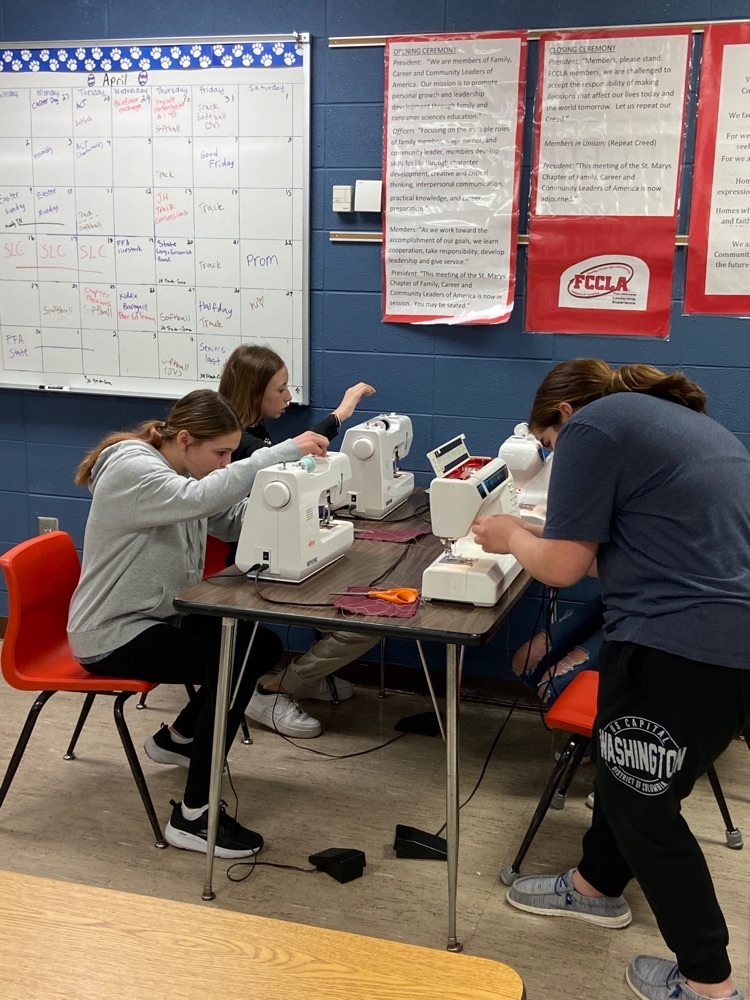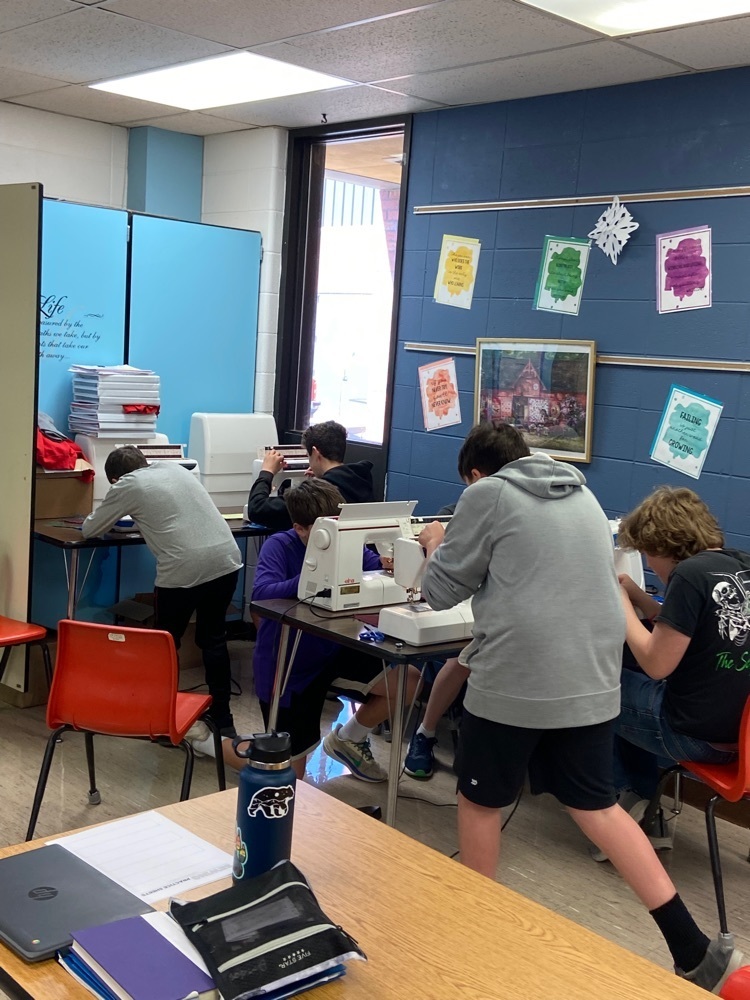 Dr. Perez from Baker University worked with our high school band today to help prepare for contest.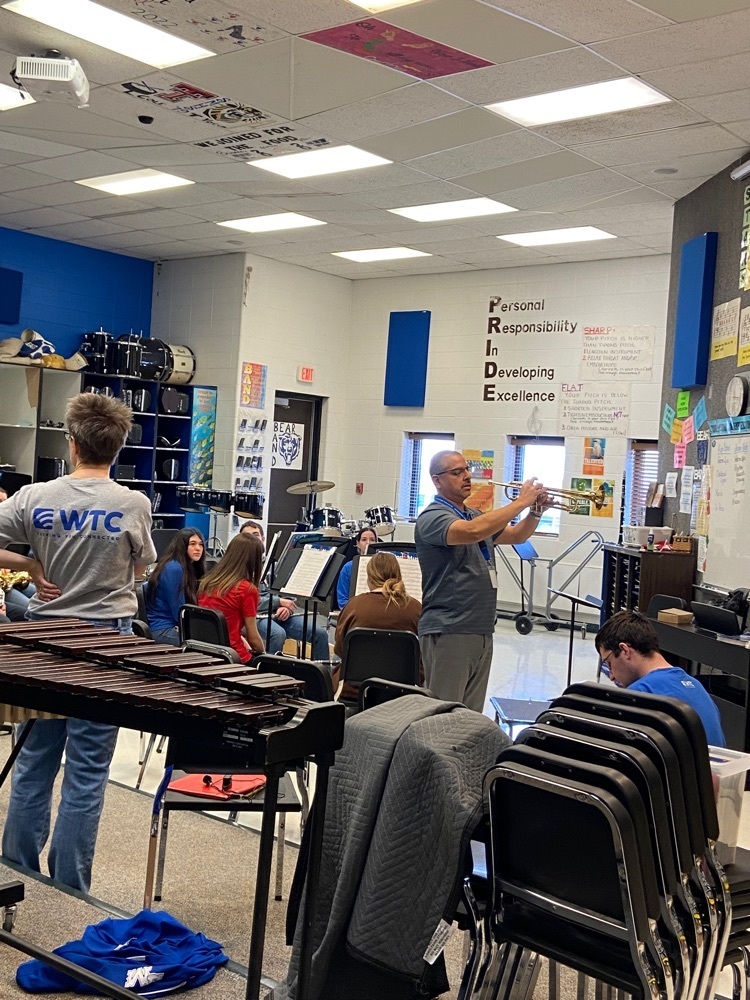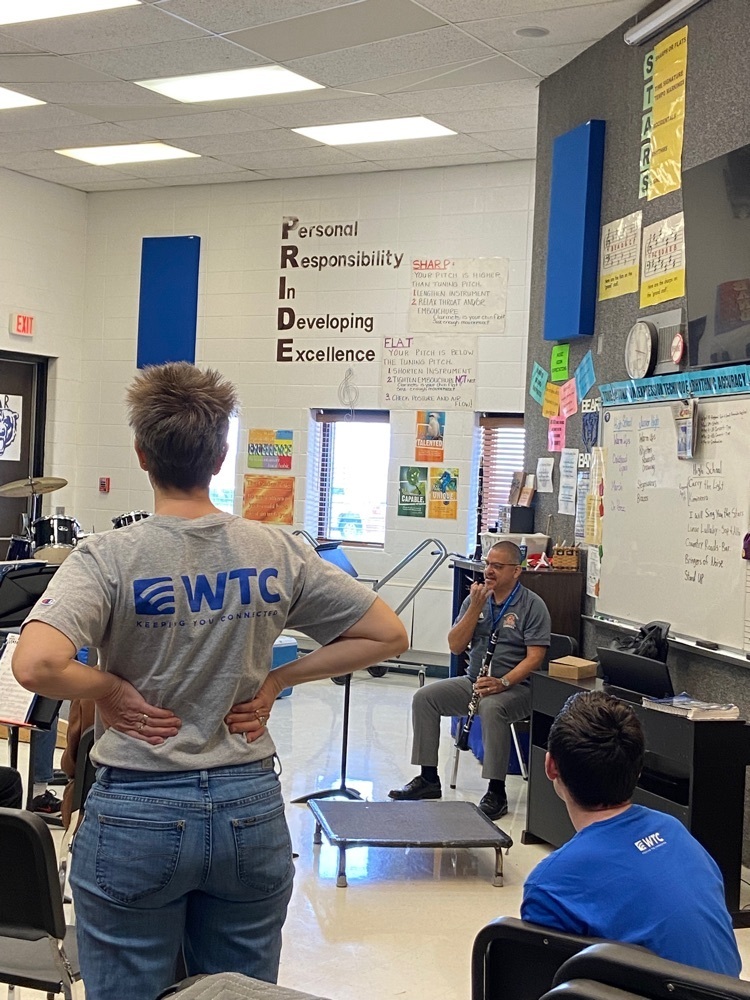 College Biology Class spent some time dissecting invertebrates!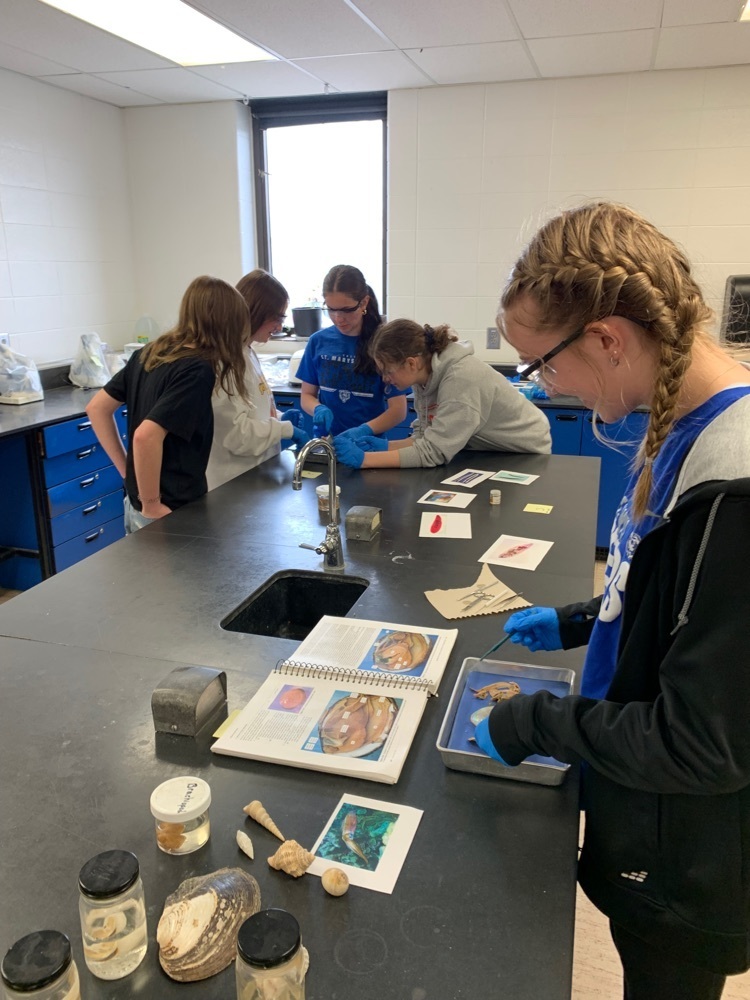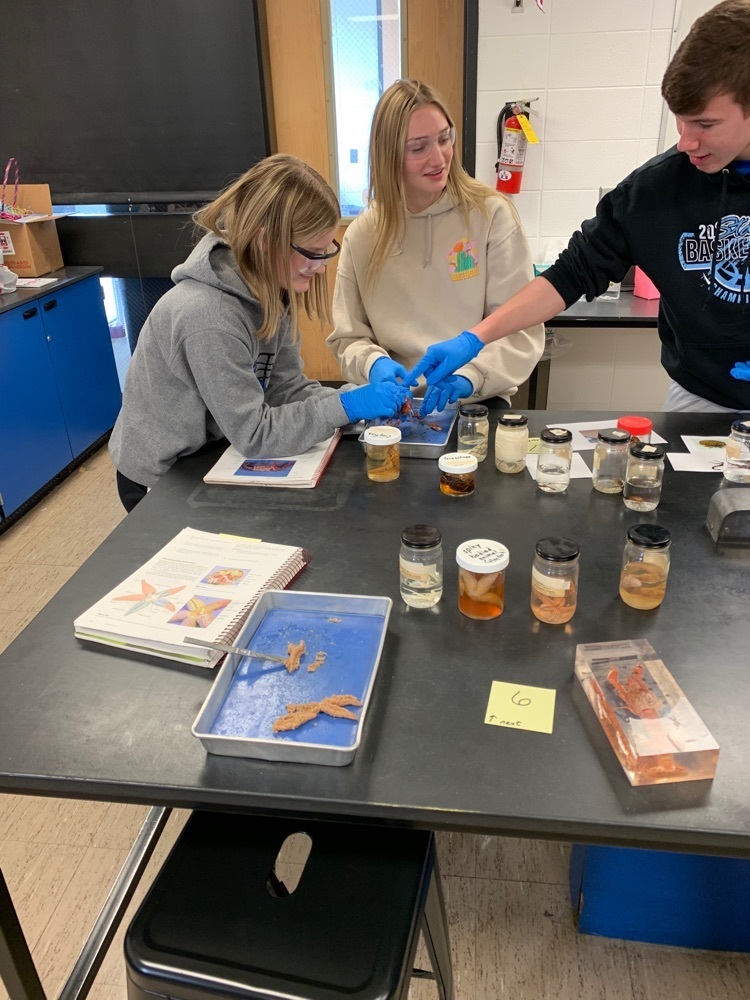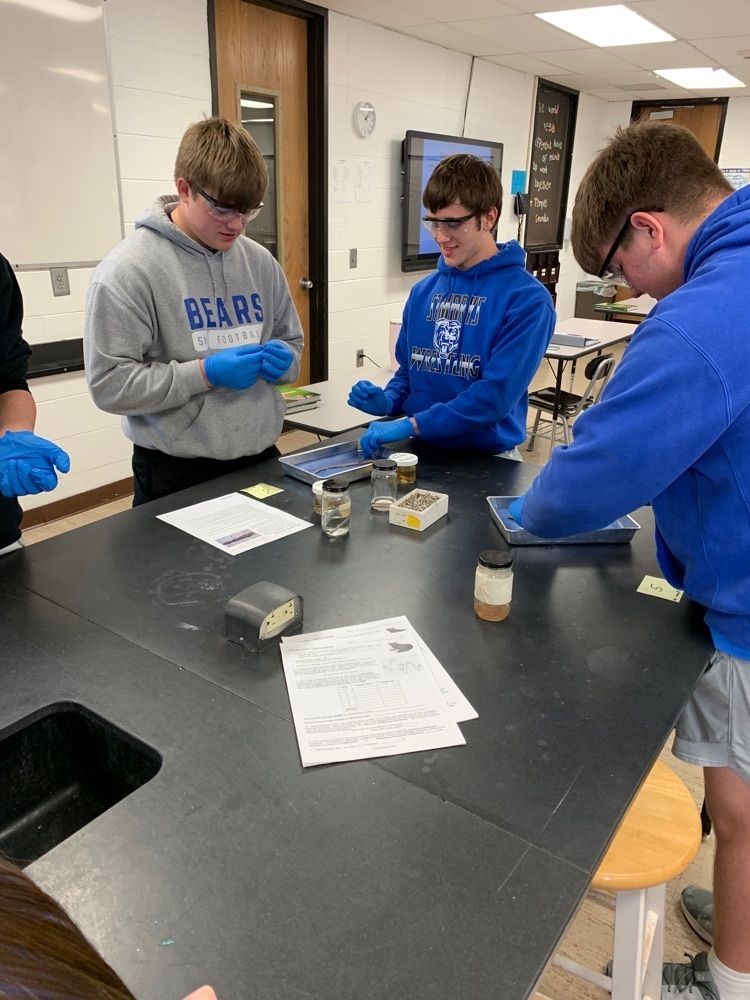 The Culinary Class made a variety of appetizers. Special guests helped with a taste test.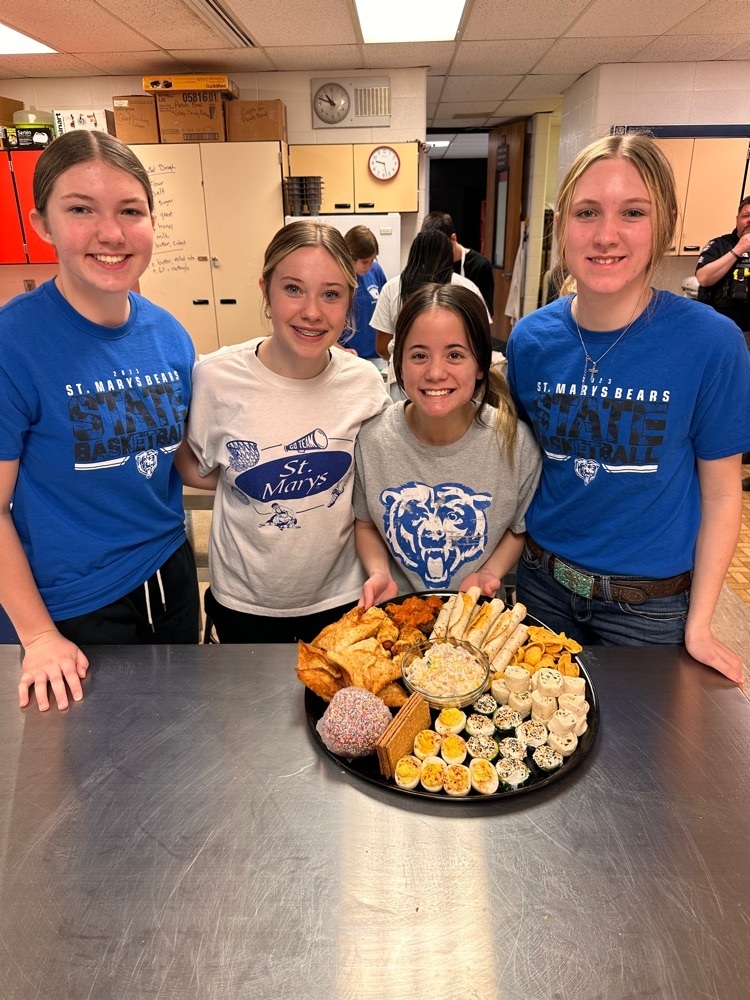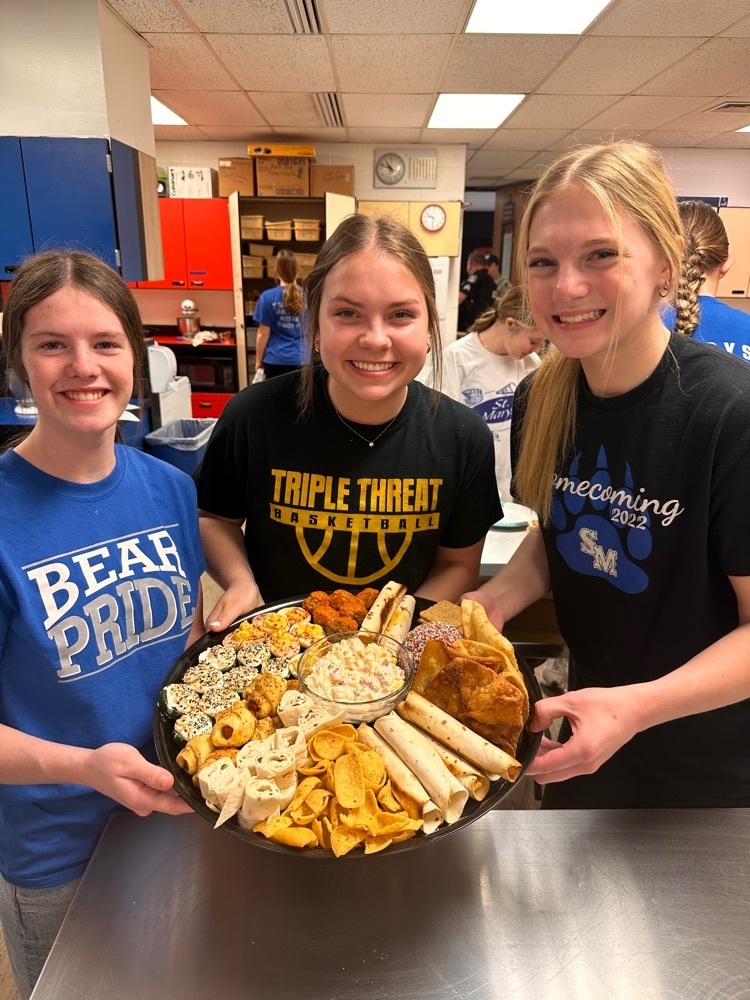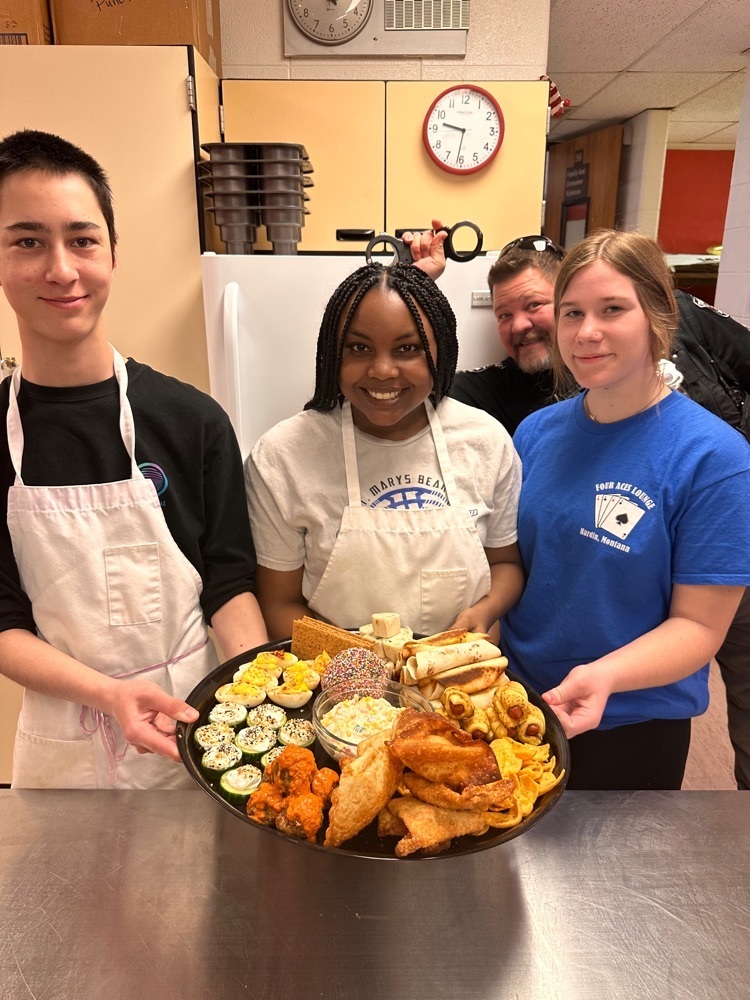 The Anatomy class is examining structures of the sheep hearts as they are studying the cardiovascular system.