The mission of Rossville Grade School is to provide a positive learning environment for students in which essential basic and higher level skills are promoted as an on-going process to meet future challenges.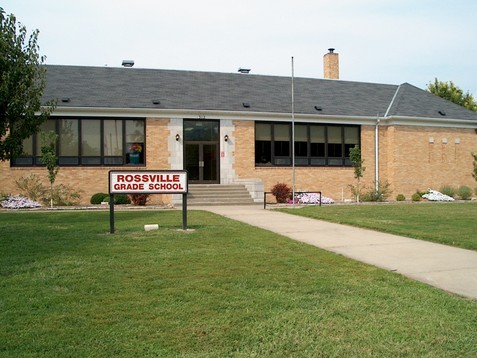 March 31st-Preschool Screening,
please call the office to make an appointment for new preschool students

no school for currently enrolled preschool students
April 6th-Grins with Grandparents
12:30-1:15 4th, 5th and 6th Grade

1:15-2:00 2nd and 3rd Grade

2:15-3:00 PK4, K and 1st Grade
April 7th-No School
April 10th-No School
April 12th-5th & 6th Grade track meet at St. Marys
April 14th-Battle of the Books 1:00 p.m.
April 17th-5th & 6th Grade Band Program 6:30 at RHS
April 19th-No Preschool (Teachers at training)
Casey's Cash for Classrooms:
Casey's rewards allows customers to turn everyday Casey's purchases into donations to local schools. We just received a check for last quarter, thank you to everyone who is already participating. Please consider adding RGS to your Casey's rewards through Cash for the Classroom at: caseys.com
A few reminders:
• Drop offs may begin at 7:30 in the back of school, with school starting at 8:00. If your child needs to eat breakfast, please have them here by 7:50. Please do not park or drop off in the bus lane in front of school between 7:30-8:00.

• On the occasion that your child arrives at school after 8:00, please drop them off and have them come to the office door.

• ASAP is an additional academic support time after school on Mondays, Tuesdays, and Thursdays. Teachers will reach out if this support is recommended for your child. It is mostly intended for students in grades 4-6 that benefit from homework help.

• School is dismissed at 3:25, pickups may start at 3:20 for younger students. PLEASE contact the office and/or your child's teacher BEFORE 2:45 if there are changes to their normal routine.

• Staff will use ClassTag announcements and messaging as the main source of communication. Please let us know if you have any issues or need any assistance. If you have any questions about Class Tag please contact the office or herrine@usd321.com
Summer Baseball
Enrollment for RCRA summer ball will be closing this Wednesday, March 29th at 3:00. If you still have a child who is interested in playing please fill out this form.
https://docs.google.com/forms/d/1ru-A4mhXThIECOzgdr3BNBfLaQWdqvkLNPIrgfcQLTY/edit?usp=sharing_eil_se_dm&ts=641df65b
Rossville Community Library-
See the flyer to the right for the VITA (Volunteer Income Tax Assistance) program that is offered at the Rossville Community Library. This year the Rossville location will be in person the first Saturday of February, March and April from 9 to 3, no appointment necessary. Rossville is also a drop off location for taxes too, a packet of information to be completed is available at the library. The packet is returned by April 1, a VITA volunteer will call them to complete the tax return and then e file it and mail a return copy to them. This process was used the last two years and worked well too. It is designed for people with low to moderate income.
Summer Youth Academy-
Sheriff Hill is excited to announce that our Summer Youth Academy is coming back this summer! Our youth academies are for students who will be entering 6th, 7th, or 8th grade next school year (2023-2024). The 2023 Youth Academy will be at Seaman High School beginning Monday, June 5th through Friday, June 9th from 8am until noon each day. Our camp is completely free of charge!
Space is limited so, go to our website (www.shawneesheriff.org) now and click the orange colored "2023 Youth Academy" button in the middle of the page to complete the application.
Contact Deputy Anderson (Shayna.Anderson@snco.us) with any questions!